FEBRUARY 15, 2018
NEW LOCATION!
PLANO EVENT CENTER
2000 East Spring Creek Parkway
Plano, Texas 75074
The Adolescent Symposium of Texas 2018 will take place at the Plano Event Center (2000 East Spring Creek Parkway) in Plano, Texas, on February 15, 2018, from 8 a.m. to 4:30 p.m.  This year the conference will take place on a Thursday!
Designed for anyone who works with teenagers and adolescents, the Adolescent Symposium of Texas features a wealth of programming and learning opportunities specific to youth-related mental illness. Conference attendees can qualify for six CEU/contact hours, access the exhibit area and participate in a dedicated ethics session. This year, participants will choose from 33 workshops aimed at providing practical skills that can be implemented immediately. More than 700 people regularly attend the event from across the state.
After January 1, 2018, registration will be $125.00. Must register in person at the conference after February 8, 2018.  Please note:  Lunch cannot be guaranteed.
Adolescent Symposium 2018 Program: Click Here!
Plano Event Center Event Map: Click Here!
Sponsor Table Number Assignments!
Exhibit and Sponsor Table Number Map!
Continuing Education Credits: Green Oaks will provide six (6) contact hours/CEUs will be available for all Social Work disciplines including LCDC, LPC, LMSW, LMFT and Ph.D. Region 10 Education Service Center will provide CPE continuing education credits.
Here is a sample of available workshops:
Resilience Can Be Taught! 10 Tools to Motivate ANY Person by Christian Moore, MsW, LCSW
Short Film Screening of "UNSTUCK: An OCD Kids Movie" & Ask the Experts by Justin Hughes, MA, LPC; Kim Rockwell-Evans, PhD, LPC, LMFT; Peggy McMahon, PhD
The Healing Power of Music: A Whole-Brain Approach to Addiction Treatment by Jim Savage, LCDC
Advances in Psychopharmacology for Teens by Rick Rayl, Pharmacist, Director of Pharmacy
Superficial Substitutes: How Our Culture's View on Hard Work is Shaping Adolescents Today by David Henderson, MD, Psychiatrist
I Can't Answer That: Answering Questions Related to Sex and Sexuality as a Youth-Serving Professional by Veronica Whitehead M.Ed., CHES
Drunkorexia and Sexual Assault: The intersection of substance abuse, disordered eating, and violence by Ashley Gilmore LCSW
Integrating Social Emotional Health Through Therapeutic Classrooms by Jeremy Hogg LPC-Intern (Supervised by Janie Stubblefield, LPC-S)
Why do teens consider suicide?  More than "13 Reasons Why." by Connie Siciliano-Avila PhD, LP, LPCS
Two ETHICS workshops will be included this year:
How to Feel Safer During the Complaint Process by Kathleen Mills, LPC-S, CEAP, CEO (1.5 CEU's)

Healthy Boundaries by Tammie Smith, LPC, LADC-MH (1.5 CEU's)
**** ****    **** ****    **** ****    **** ****    **** ****    **** ****    **** ****    **** ****
Keynote Speaker
Peter Thomas, PhD
Licensed Psychologist
Peter Thomas, Ph.D. is a licensed counseling psychologist with the Holiner Psychiatric Group. Dr. Thomas is a long time Texas resident who received his doctorate in counseling psychology from the University of North Texas. He has completed his post-doctorate training at the DMCP at SMU & UTD in 2008 and is licensed by the Texas State Board of Examiners of Psychologists.
Dr. Thomas has worked with adolescents in the DFW area since 1995 in both inpatient and outpatient settings. He has developed clinical hospital programing for this unique population and provided services to youth in distress and their families for over 25 years now.
Pride and Privilege: Why Diversity Issues are Important – Now, More than Ever
Therapy is not a sanctuary-our clients bring their world, and we bring our world as well. Sometimes the differences between people culminate in clashes. Therapy can be a unique setting where we negotiate and navigate clashes in a powerful way. It can help develop understanding for those who are different from us or similar to us. It can give words to uncomfortable issues, and bridge connections that are healing. Learn to unveil differences in a experiential and perception-changing way.
**** ****    **** ****    **** ****    **** ****    **** ****    **** ****    **** ****    **** ****
Schedule for the day: Thursday, February 15, 2018
7:00 a.m. – 4:00 p.m.     EXHIBITS OPEN
7:30 a.m. – 8:30 a.m.     Check-in and On-Site Registration 
8:30 a.m. – 10:00 a.m.   MORNING PLENARY SESSION
                                            Peter Thomas, PRIDE AND PRIVILEGE:
                                          Why Diversity Issues are Important-
                                          Now, More than Ever
10:00 a.m – 10:15 a.m.    Morning Break 
10:15 a.m. – 11:45 a.m.    Morning Workshops – SESSION 1
11:45 a.m. – 1:00 p.m.     Lunch Break          
1:00 p.m. – 2:30 p.m.      Afternoon Workshops – SESSION 2
2:30 p.m. – 2:45 p.m.      Afternoon Break 
2:45 p.m. – 4:15 p.m.       Afternoon Workshops – SESSION 3                
MAP OF LOCATION   Click Here 
Sponsor Table Number Assignments!
Exhibit and Sponsor Table Number Map!
Title Sponsor
Platinum & Custom Sponsors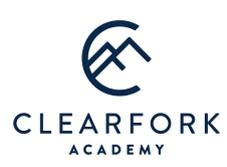 Gold Sponsor:
Silver Sponsors:
Bronze Sponsors:
We have a very limited number of sponsorships available. This is the leading conference on adolescent issues in the Southwest region with 650-750 attendees. For more information, please contact Barb Reynolds at 214-871-2420 ext 106 or email.
Title $5,000
 – SOLD OUT
Keynote $3,500 – 2 available
Platinum $2,500
– SOLD OUT
*CUSTOM* $2,500
– SOLD OUT
Gold $1,500 – 5 available
Silver $1,000
– SOLD OUT
Bronze $500
– SOLD OUT
**** ****    **** ****    **** ****    **** ****    **** ****    **** ****    **** ****    **** ****
Exhibitor Information