FEBRUARY 14, 2019
PLANO EVENT CENTER
2000 East Spring Creek Parkway
Plano, Texas 75074
The Adolescent Symposium of Texas 2019 will take place at the Plano Event Center (2000 East Spring Creek Parkway) in Plano, Texas, on February 14, 2019, from 8 a.m. to 4:30 p.m.  This year the conference will take place on a Thursday!
Designed for anyone who works with teenagers and adolescents, the Adolescent Symposium of Texas features a wealth of programming and learning opportunities specific to youth-related mental illness. Conference attendees can qualify for six CEU/contact hours, access the exhibit area and participate in a dedicated ethics session. This year, participants will choose from 33 workshops aimed at providing practical skills that can be implemented immediately. More than 700 people regularly attend the event from across the state.
Adolescent Symposium 2018 Program: Click Here!
Plano Event Center Event Map: Click Here!
Continuing Education Credits: Green Oaks will provide six (6) contact hours/CEUs will be available for all social work disciplines including LCDCs, LPCs, LMSWs, LMFTs and Ph.Ds. Region 10 Education Service Center will provide CPE continuing education credits.
**** ****    **** ****    **** ****    **** ****    **** ****    **** ****    **** ****    **** ****
Thank you to our 2018 Sponsors
Title Sponsor
Platinum & Custom Sponsors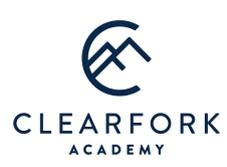 Gold Sponsor: